Salt intrusion monitoring Hollandse IJssel
Since 2015 Aqua Vision has been monitoring salt intrusion in the Hollandse IJssel river by order of Rijkswaterstaat as part of the Delta Programme. The aim of the measurements is to determine whether a larger inlet of water from the Hollandse IJssel through the Waaiersluis would reduce or even stop the salinisation of the  water at the inlet Boezemgemaal Gouda.
During the latest monitoring survey (January 2017) springtide, west/south-west stormwinds and low discharge of the river combined made for perfect conditions for salt water intrusion. Two of our vessels were deployed for the monitoring, which was done by lowering CTD devices (Conductivity, Temperature and Depth) to the bottom of the river at pre-determined locations whole day long in order to get a time series of salinity depth profiles along the river. Clear salinity stratifications were observed in the first few kilometers up the river using our Data Acquisition Software (ViSea DAS).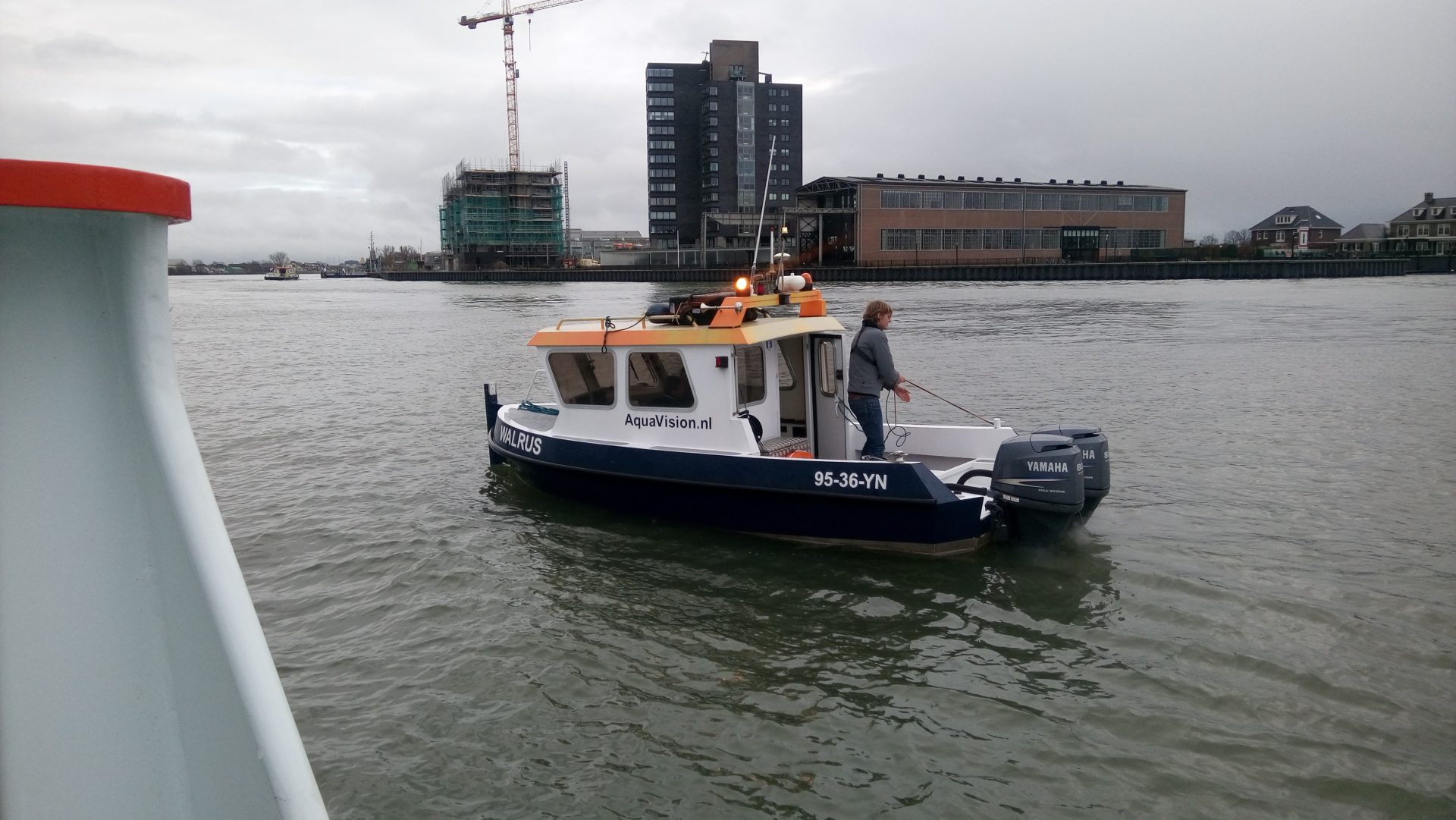 Projects